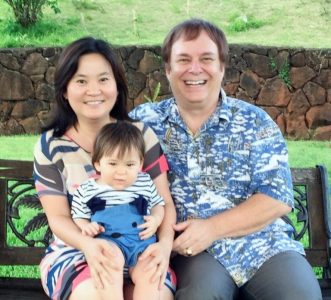 The Letaw Family
John and Pen Letaw have previously served in Thailand and Japan. Their daughter's name Mele (pronounced MAY-lay) is the Hawaiian word for the song, dance and poetry of the islands.
In April 2018, they will move to Karuizawa in the Japanese Alps of Nagano Prefecture, Japan.  Once there, they will serve as host and manager of Karuizawa Retreat Center (KRC) while studying Japanese and participating in Christian outreach in the surrounding area.  They're aligned with TEAM, a global alliance of churches and missionaries.
They have a great blog documenting their mission experience even devoting a post to their recent visit to WOCC where they were presented to the church and blessed by Pastor Stan.