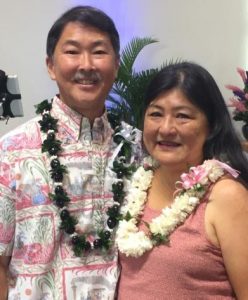 Rev. Stan & Amy Miyamoto
Aloha! I'm Stan Miyamoto. My wife Amy and I have been married since 1981 and have three
grown children  ‐  Rachel, Micah, and Ruth  ‐  and one granddaughter, Cheyenne. Like many locals growing up in Hawaii, I enjoy food, music, and the beach! In 1976, I graduated from Pearl City High School, and later the University of Hawaii with a BA in Communications.
It was at UH that I met Jesus Christ, through the ministry of The Navigators, saved me from my life of sin, for which I am eternally grateful. In my walk with Christ I've enjoyed sharing my faith, discipling others, leading Bible Studies/Sunday School, leading worship, mentoring leaders, and caring for the needy. In 1997 I left the financial services business and followed the Lord's call to serve vocationally as an Assistant Pastor at our sister church, the Honolulu Christian Church.
Since 2007 I have been blessed to serve as Pastor of West Oahu Christian Church. I am blessed to have recently obtained my Master of Christian Ministry degree from Wayland Baptist University. As we strive to Love God and Love One Another may Jesus Christ build His church at WOCC, and together may we be a blessing from Waipahu to the World!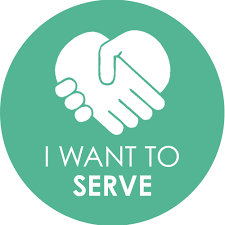 Praying and looking
Aloha